Chiropractic Care
A total life upgrade is available to you-better sleep, mood, and mobility, along with an increase in energy, focus, and productivity. When you visit Live Aligned Family Chiropractic for adult Chiropractic care, you are choosing a path that can lead to a drastically improved quality of life in many areas.
Your body is a self-regulating organism that can heal itself when it is working correctly. What we want to do is relieve tensions and restore your health at a foundational level. This occurs through personalized neurologically-focused care that recognizes how your body works naturally and attempts to get you back to optimal functioning.
NEW PATIENTS

Common Conditions
Conditions which have shown improvement under our care include
Back pain
Neck pain
Headaches
Sciatica
Hip pain
Shoulder pain
Digestive concerns
And more
Personal and Professional Care
Our team believes in professional care personally done. We determine the type, frequency, and duration of care by blending a patient's unique history with neurological exam and scan findings.
Experience healing as we take the special individualized approach that can change as your body's needs do. We use gentle and safe corrective techniques to improve functionality and get you feeling better.
We generally do manual adjustments, but have instruments or adjustment tools like an Activator or the ArthroStim that can be used if a patient is more comfortable with that modality.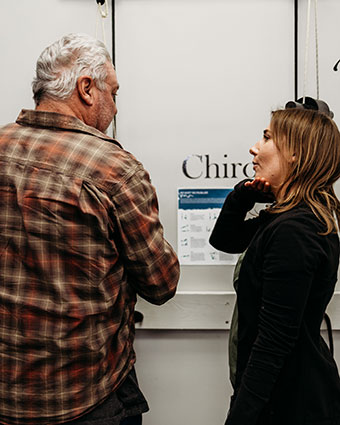 Get Started
Experience the benefits of neurologically-focused Chiropractic care. Contact us with any questions or to schedule an appointment.
CONTACT US

Chiropractic Care | (720) 807-4234